kloeckner takes action 2040
There has never been a greater need to create a more sustainable world. To prevent irreversible consequences of climate change, global warming must be limited to 1.5 °C. We take responsibility for our environment in order to safeguard the foundations of life for future generations. Reducing greenhouse gases is therefore our key goal.

As a pioneer in the industry and one of the few players in our sector, Klöckner & Co has signed up to the Science Based Targets initiative (SBTi) "Business Ambition for 1.5°" campaign, the world's most ambitious and significant framework for emissions reduction. Following up on the successful validation of the near-term targets several weeks ago, both the long-term and the net zero targets have now also been officially approved. This makes us the first Company in the world to have all net zero carbon targets approved in the regular process in accordance with the latest standards as science-based targets by the Science Based Targets initiative (SBTi).
Our near-term reduction targets
Klöckner & Co is committed to halving its directly controllable Scope 1 and Scope 2 emissions by 2030. With regard to Scope 3 emissions in our direct control (such as from business travel, employee commuting, etc.), we are going to achieve a 50% reduction by 2030. We look at the entire supply chain – including Scope 3 emissions not in our direct control.
By as early as 2030, we will reduce these carbon emissions by 30%. Earlier in 2022, we reached a first key milestone: The SBTi has validated our near-term emission reduction targets for 2030 as science-based targets.
0.0
CO₂-emissions in scope 1 and 2
0.0
CO₂-emissions in Scope 3 (under direct influence)
0.0
CO₂-emissions in Scope 3 (not under direct influence)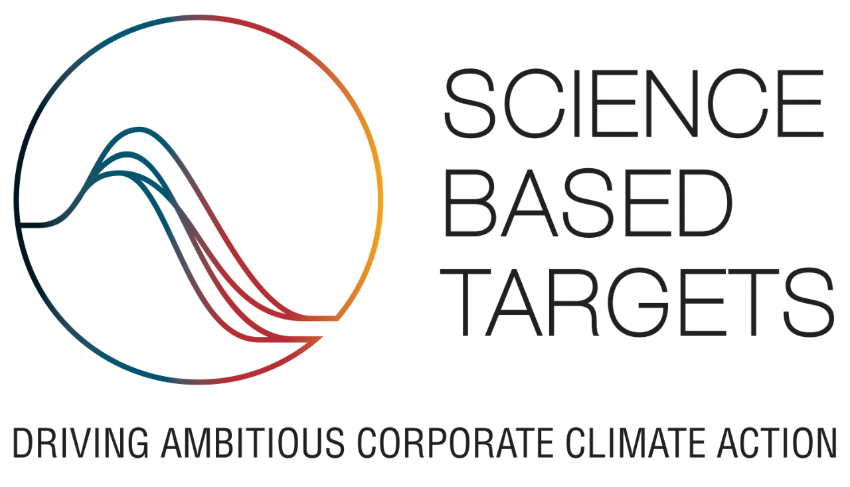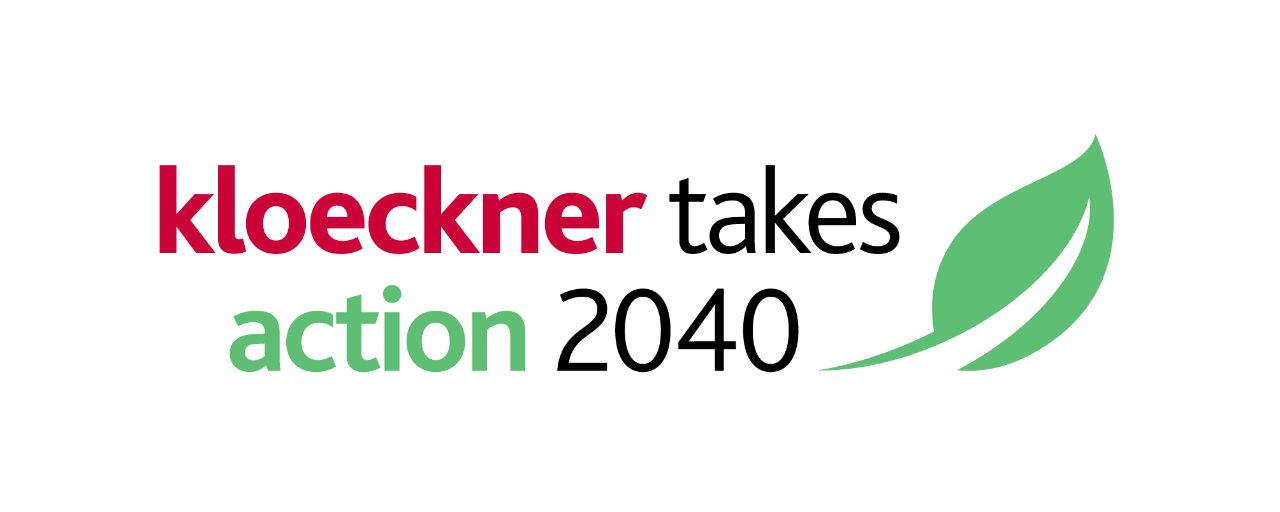 Our long-term and net zero targets
We take a holistic view of our climate targets and therefore set them even more ambitiously: We will reduce all emissions that we can directly influence ourselves (Scope 1, Scope 2 and Scope 3 emissions that can be directly influenced) to net zero as early as 2040. In Scope 1 and 2 alone, we will save some 90,000 tons of carbon per year in our own emissions. Emissions that can only be influenced indirectly, in particular from purchased goods and services, will be net zero by 2050. In line with the newest SBTi standards, Klöckner & Co is thus committed to reducing emissions throughout the value chain to net zero by 2050.

The sustainable orientation of our company makes us pioneers in our industry and actively drives the green transformation of the economy and society.
0.0
Scope 1, Scope 2 und Scope 3 (under direct influence)
0.0
Scope 3 (not under direct influence)
| Year | Scope 1 | Scope 2 | Scope 1+2 | Scope 3 (under direct influence) | Scope 3 (not under direct influence) | Total Scope 3 | Total |
| --- | --- | --- | --- | --- | --- | --- | --- |
| 2019 | 62kt | 29kt | 91kt | 109kt | 10,923kt | 11,032kt | 11,123kt |
| 2020 | 55kt | 26kt | 81kt | 77kt | 9,549kt | 9,626kt | 9,707kt |
| Year | Scope 1  | Scope 2 | Scope 3 (under direct influence) | Scope 3 (not under direct influence) | Total |
| --- | --- | --- | --- | --- | --- |
| 2019 | 62Tt | 29Tt | 109Tt | 10,923Tt | 11,123 Tt |
| 2020 | 55Tt | 26Tt | 77Tt | 9,549Tt | 9,707Tt |
| 2021 | 48Tt | 20Tt | 54Tt | 10,132Tt | 10,523Tt |
| 2022 | 45Tt | 7Tt | 75Tt | 8.727Tt | 8.854 Tt |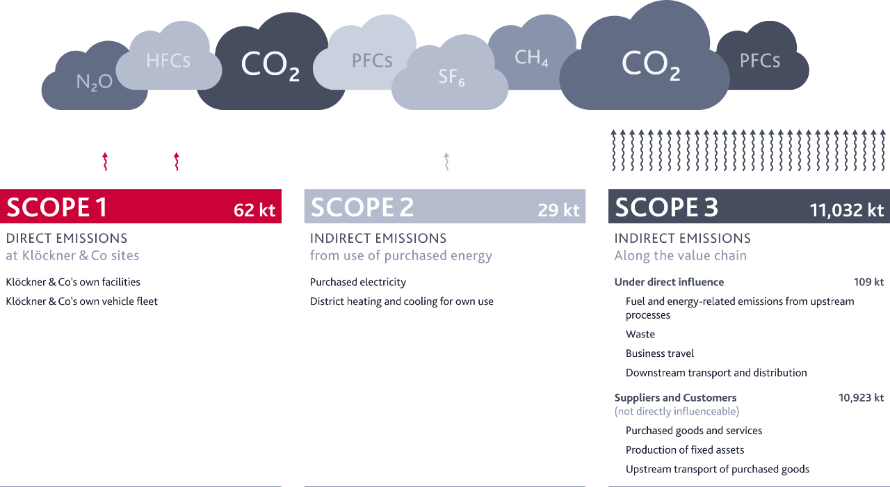 Our emission reduction measures
Our focus in Scopes 1 and 2 is on our own emissions, such as from delivering products to customers using Company trucks or from the consumption of purchased electricity. To this end, we are further centralizing energy procurement and progressively switching to renewable energy sources. This enables us to speed the transition of our multi-local business to renewables Group-wide. In addition, we have begun converting our car and truck fleet to innovative means of propulsion (such as electric mobility and hydrogen). Comprehensive emission analyses and emission curbs in procurement and logistics will identify further potential for savings.
With regard to directly controllable Scope 3 carbon emissions, Klöckner & Co is making use of innovative meeting and travel concepts. We have updated our travel policy this year, under which domestic flights in Europe are only allowed in exceptional cases. Emissions from necessary medium- and long-haul flights are normally compensated. We have also introduced hybrid working arrangements with much greater scope for home working. Minimizing commuting helps save more emissions and further improve office space utilization.
Klöckner & Co additionally assumes responsibility for the entire supply chain, including for carbon emissions that it can only influence indirectly – such as from purchased goods and services, capital goods, and upstream transportation and distribution activities.
Avoiding and reducing emissions is a clear top priority for Klöckner & Co. To achieve that, we have set ambitious climate targets. However, with today's technological capabilities for reducing emissions or even taking them back out of the atmosphere, we are unable to avoid all ambitions at the present time. For this reason, we are compensating all of our Scope 1 and 2 carbon emissions of our country organizations from 2022 onwards and are therefore group-wide carbon-neutral already today. In cooperation with the German non-profit organization atmosfair, we use compensating services to support high-quality, certified projects in the fields of renewable energies and energy efficiency that demonstrably save climate gases that would otherwise have been produced.  Such projects also additionally benefit local communities.
As part of our strategy, we are firmly embedding green solutions in our business model and building a sustainable range of products and services. With several partnerships already in place to supply green steel, Klöckner & Co is ensuring it can already offer its customers the first green products.
Klöckner & Co has developed a scale for green and carbon-reduced steel. The scale is based on international, science-based standards and categorizes carbon-reduced steel according to certified emissions across the entire value chain from raw material extraction to production. Thanks to a classification in six categories, we enable our customers to reliably assess and compare the carbon footprint of green steel. By 2025, more than 30% and by 2030 more than 50% of Klöckner & Co's total offering should come from the two categories with the lowest carbon footprint. This corresponds to an annual saving of around four million tons of carbon.
Our climate protection projects