As an international steel and metal distributor, we aim to offer customers the highest quality and optimum service. Reliable service strengthens our position as the connecting link between customers and suppliers on  a lasting basis. High product quality, an extensive range of services and our digital solutions make us a reliable partner to customers from all industries. Klöckner & Co prioritizes high 
levels of customer satisfaction and enhancement of our customer focus. This is why, in keeping with the design thinking approach, we always conceptualize products and services, sales channels and innovations from the customer perspective. Accordingly, we actively involve our customers in the process and selectively analyze their personal wishes and needs.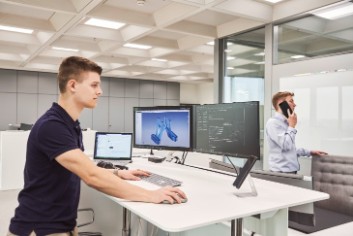 We make use of various agile working methods from the start-up world for this purpose. To keep product development moving forward and on target, we conduct results-driven interviews with customers and use new insight methods such as mapping "customer journeys". These involve visualizing the customer experience, from initial contact with the product through the entire use process to long-term product adoption. The resulting insights help us fine-tune our products, tools and services. On this basis, we first develop what is referred to as a "minimum viable product" – one that initially meets just the most basic requirements. In the past, our development of such products or tools involved significantly greater effort and expense. Every conceivable feature and business contingency had to be catered for in the quest for perfection. In consequence, too much time was spent on product development coupled with high cost and dissatisfaction on all sides.
That is why we have adopted the lean start-up approach, also in a variety of in-house projects. This approach makes us significantly faster in that we meet only the most important requirements in an initial stage. Improvements can always be added progressively later on. That way, we also avoid the risk of tying up capacity for new product features that ultimately offer no added value for customers.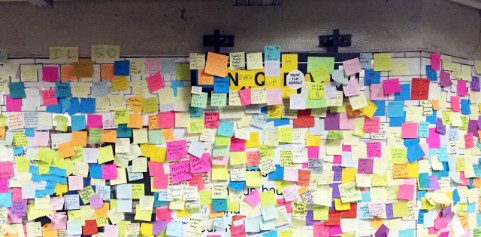 Our digital unit in Berlin, kloeckner.i, maintains regular contact with customers to obtain information on their requirements of the digital product portfolio and their level of satisfaction with it, and to develop it in line with their needs. Again in 2020, kloeckner.i worked continuously to further improve the range of digital product offerings and increase user friendliness. This includes new functions in the online shop that make the attributes of the various product variants easier to recognize.
We use these surveys to constantly improve our systems and workflows and initiate measures to enhance customer loyalty. For Klöckner & Co, satisfied customers pave the way for sustained, long-term growth.